Events, Consulting & Education on demand
Need for consulting on game development, game business or gamification?
The scene consists of a wide network of game industry companies and professionals – via Expa you can get in touch with the active scene. We offer various educational events and consulting on demand.
Examples:
Event organizing (casual gaming events, bizdev, workshops, seminars, webinars, hackathons)
Game business consulting
Gamification consulting
Esport consulting
AR/VR/XR consulting
PR and marketing
Digi & Game Center – Co-Development Ecosystem in the Heart of Finland
Peliosuuskunta Expa is the operator of Digi & Game Center.
Are You looking for Open community with Services, Cool Office Space or Remote Co-Working place in the Center of Jyväskylä City.

Check more details or visit us Matarankatu 2 B, 40100 Jyväskylä, Finland. www.digigamecenter.org
Equipment rental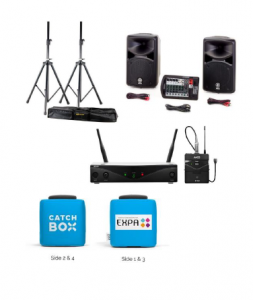 Audio equipment for various events and seminars.
Available equipment include:
Audio monitors with stands
Mixer + mics
Wireless throwable microphone
See more on the Expa Equipment Rental Catalogue.