Peliosuuskunta Expa and Digi & Center via companies provides various services for community and business partners with the help of companies in the community.
No worries, even if you are not a technical expert, we surely will provide the service for you.
Events, Consulting & Education on demand
Need for consulting on game development, game business or gamification?
The scene consists of a wide network of game industry companies and professionals – via Expa you can get in touch with the active scene. We offer various educational events and consulting on demand.
Examples:
Event organizing (casual gaming events, bizdev, workshops, seminars, webinars, hackathons, game jams)
Game business consulting
Gamification consulting
Esport consulting
AR/VR/XR consulting
PR and marketing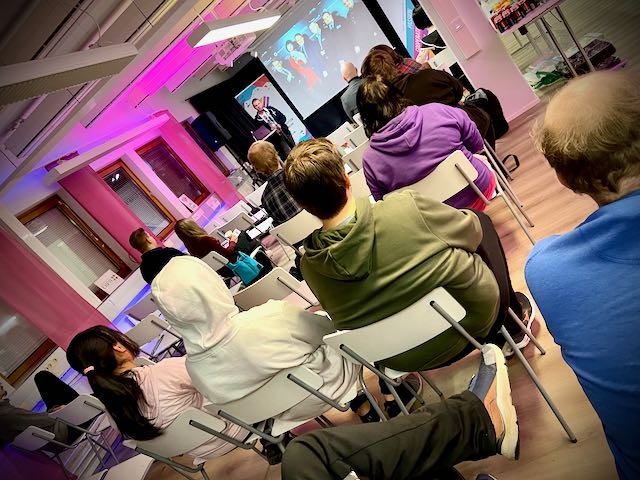 Need a Cool office space at Digi & Game Center?
(only about 5 min walk from Kolmikulma, city center..)
Are You looking for Open community with Services, Cool Office Space or Remote Co-Working place in the Center of Jyväskylä City.
Peliosuuskunta Expa is the operator of Digi & Game Center, 1000m2 co-working space.
Nice opportunity for small or bigger digi and game companies in Finland and abroad to have branch office in Central location. Lot of talent here to be found. Or fulfill Partnerships, PR or HR needs here with cooperation.
Check it out more:
www.digigamecenter.org
Check more details or visit us
Digi & Game Center
Matarankatu 2 B
40100
Jyväskylä
Finland
Office rent Includes:
Own office room (check what are available)

Rent includes electricity and cleaning

24/7 Access to common areas. Access to use negotiation rooms,
kitchen, audio / XR Green screen studio, open space premises etc.

Digi & Game Center Partner deals and discounts

Cool place to work with Awesome People, opportunity for B2B

Great network of talented people & companies around you (domestic & international)
Renting with about 22,50 euro/m2 + vat 24% (alv) / per month
Viber Internet 300/300 is 25 euro + vat 24% (alv) / per month.

Also available:
Hot desk 150 euro + vat 24% / per month
Fixed desks 250 euro + vat 24% / per month
CONTACT us for more details!
Rent a office room / hot/fixed desk contact directly:
Tuomas Roininen,
Peliosuuskunta Expa
phone: +358 50 3800 991
email: tuomas.roininen (at) expa.fi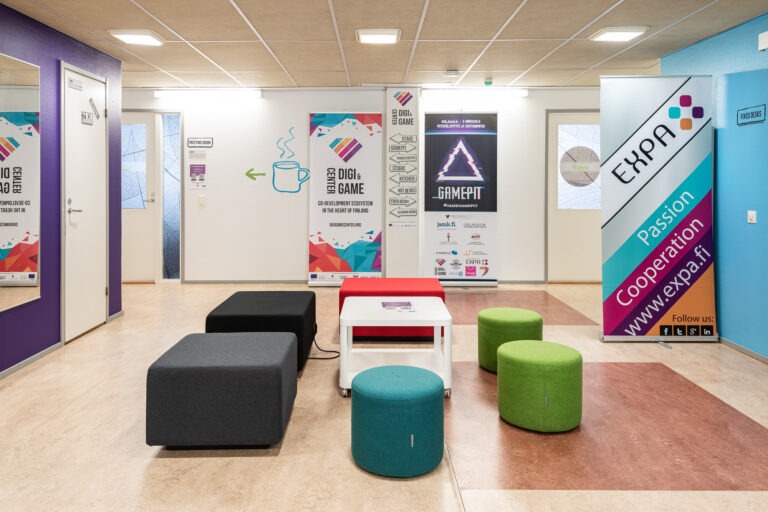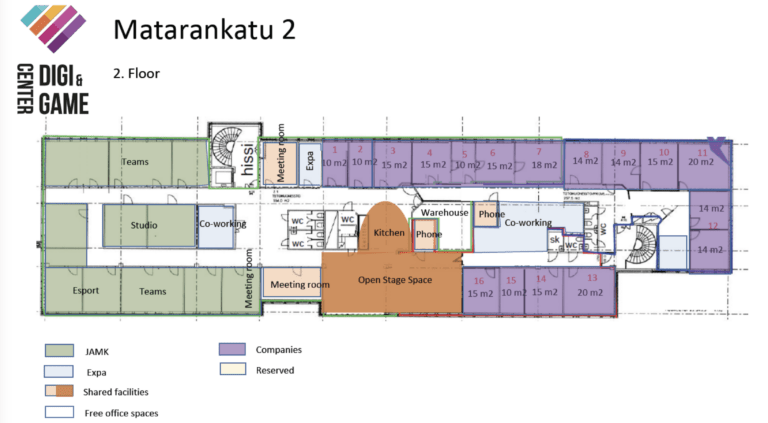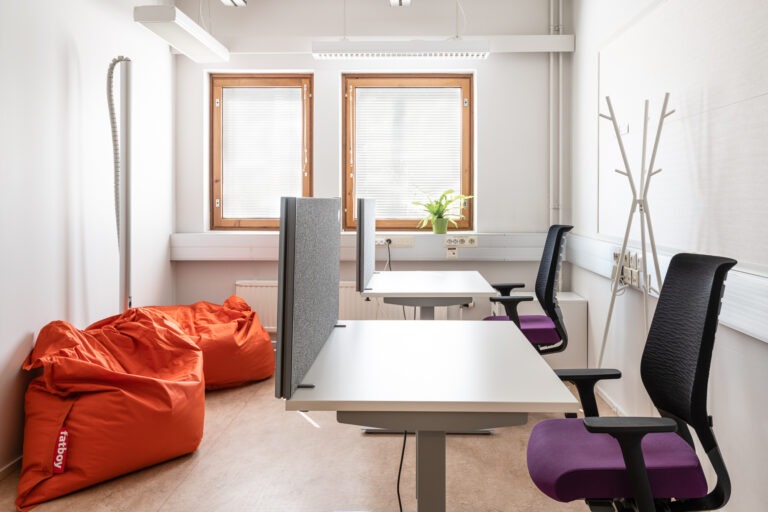 Equipment rental
Audio equipment for various events and seminars.
Available equipment include:
Audio monitors with stands etc
Mixer + mics
Wireless throwable microphone
See more on the Expa Equipment Rental Catalogue.