Events, Consulting & Education on demand
Need for consulting on game development, game business or gamification?
The scene consists of a wide network of game industry companies and professionals – via Expa you can get in touch with the active scene. We offer various educational events and consulting on demand.
Equipment rental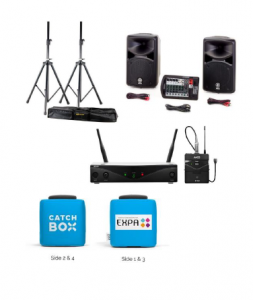 Audio equipment for various events and seminars.
Available equipment include:
Audio monitors with stands
Mixer + mics
Wireless throwable microphone
See more on the Expa Equipment Rental Catalogue.