Peliosuuskunta Expa Annual Cooperative Meeting 2023, 6pm (02.06.2023)
June 2 @ 6:00 pm

-

8:30 pm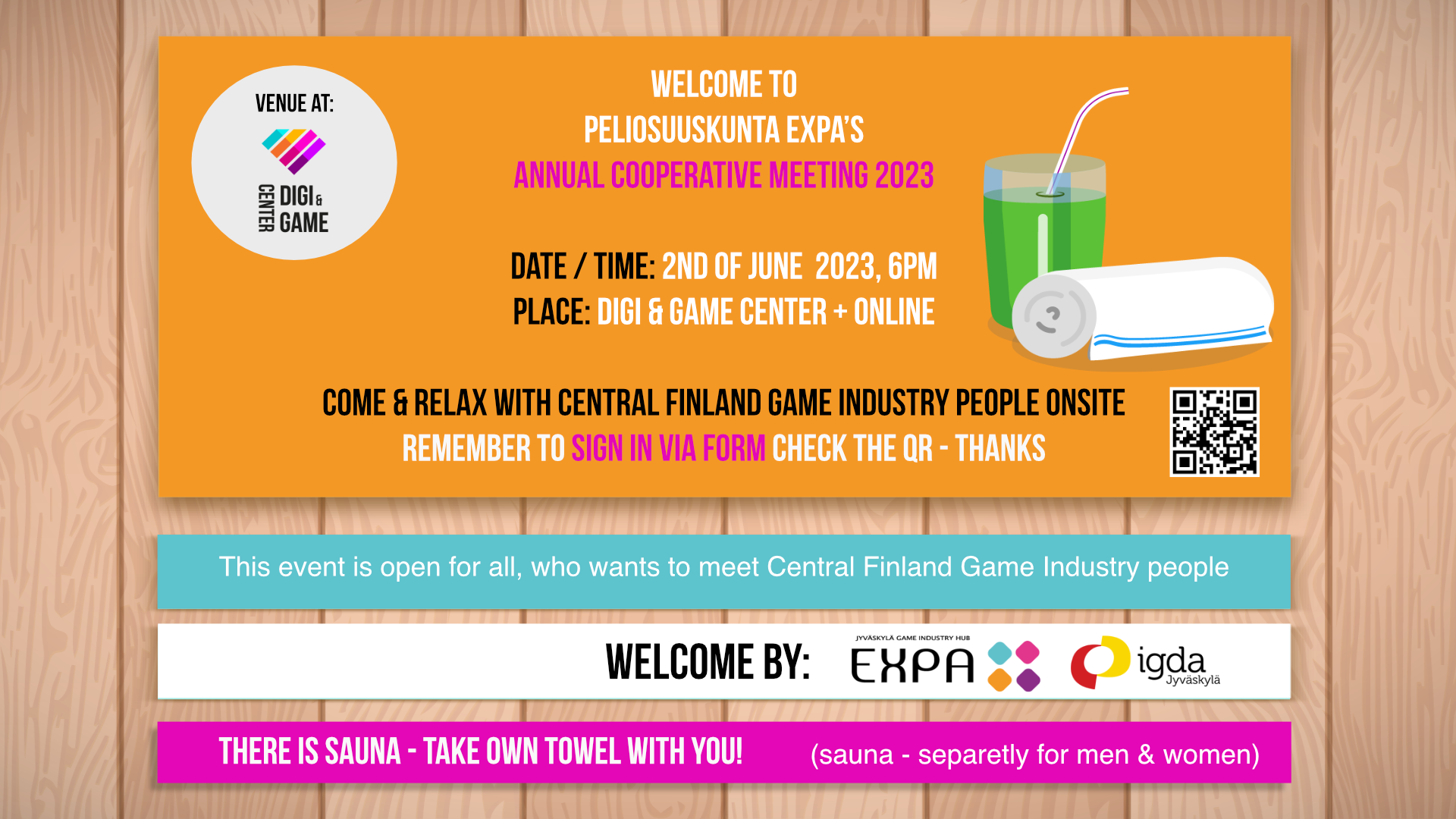 Peliosuuskunta Expa Annual Cooperative Meeting 2023 (2.6.2023)

Heads up – Join to the Peliosuuskunta Expa's new board and make a impact to the Game Industry Scene in Central Finland!
Annual cooperative meeting shall be on 2nd of June 2023 at Digi & Game Center.
We are looking for new Board members and volunteers to join our ranks to make Jyväskylä, Central Finland Game Industry scene more awesome!
Are you interested to be a Peliosuuskunta Expa's board member?

There are many different areas of responsibility on the board, so you can join with many different backgrounds.
Read more in the documentary Peliosuuskunta Expa board benefits, responsibilities, roles and operations:
hallitus edut, vastuut, roolit ja toiminta:

Feel free to apply, fill out the form:
https://forms.gle/NFDkVxq2G2Hr6Y7E9
SIGN IN TO THE COOPERATIVE MEETING here:
https://forms.gle/bobVw4WLZCsN3AG76
Topic: Annual cooperative meeting – New Board
Time: 6pm

Date: Thurdsday 02.06.2023
Where: LIVE @ Digi & Game Center, Matarankatu 2
SCHEDULE
Start at 6 pm, be there 5.45pm latest
+ Sauna
Be there – Socialize – Get Expa!