Jyväskylä: Digi & Game Center
Game industry co-development ecosystem in the Heart of Finland
Expa is building a game industry center in Jyväskylä.
We gather the companies and organizations on the game industry in Central Finland in a co-working, co-development center to make synergy and scale the game industry to the next level!
For digi & game companies based in Central Finland.
We bring game companies to new premises, for working spaces under the same roof to support the strong community – for the ecosystem – for synergy!
We bring acceleration for the businesses. Investor events, public events and seminars – to boost the scalable businesses – global – for success!
Co-Business Opportunities
Investment opportunities – we collect the full potential on the game industry in Central Finland to a super-synergy package, ready for investment opportunities, working together as a born-global unit ready to scale!
Become a part of the project
Expa is looking for associates: companies and organizations to join building the game industry ecosystem with the local companies and organizations with a born-global growth mindset.

Feel Free to:
CONTACT US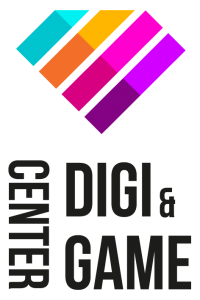 Digi & Game Center
Matarankatu 2
40100
Jyväskylä
Finland