The Central Finland Games Industry Report 2022
Done in collaboration between the City of Jyväskylä and Expa Game Business Cooperative. This report was created to collect and summarise the vast amount of local game industry knowledge, generated over the past ten years, in a single practical piece.
The purpose of this report is to serve anyone interested in working in or with the Central Finland game industry. Narrating the history, the current status and the future opportunities of the local industry, this report provides detailed answers to many relevant questions featuring infographics, interviews, career and company listings, glossaries and many more.
Link to dowload PDF of the report:
Download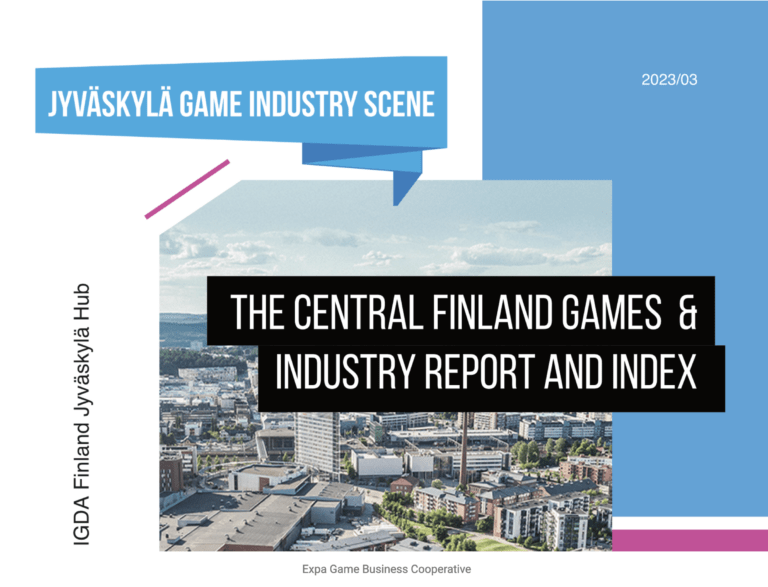 Game Industry Scene in Central Finland
As an open community of game developers Expa promotes knowledge about the game industry in Central Finland.
On this page are listed stats of the Game Industry Scene in Jyväskylä and Central Finland.
EXPA GAME BUSINESS CO-OPERATIVE
Years active
10 (2012-2022)
Events organized
+100
Registered members
+120
JYVÄSKYLÄ GAME INDUSTRY IN NUMBERS
Game companies
+20
Employees per company
~2 – 10
Educational institutions
4
Feel free to send us a message if you know a local game industry related company missing from the list!1.